LIFT TICKET
Akakura Onsen Ski Area
Ticket Type
Adult
Senior
Junior
Hours
1-day passport
7,200yen
5,800yen
1,300yen
8:30~21:00
Open until 22:00 on Fri. and Sat.
1-day
5,500yen
4,400yen
1,200yen
8:30~17:00
5-hour
5,000yen
4,000yen
1,100yen
5 hours from purchase
Night time
3,000yen
3,000yen
1,000yen
17:00~21:00
Open until 22:00 on Fri. and Sat.
1-point lift ticket
700yen
Valid until next day
Myoko Akakura Ski Area (2-Ski Area)
| Ticket Type | Adult | Senior / Junior |
| --- | --- | --- |
| 1-day | 7,000yen | 5,600yen |
Senior:60+ (ID required) Junior:Elementary school child(ID required)
All lift and operation hours are weather dependent and subuject to change. Please confirm with our Information.
we take credit cards and electronic money when you buy lift tickets.

SECRET TIPS
Akakura Onsen Ski Resort is the best entry point for skiing in Myoko!
Check out some of our pro tips for getting the most out of your tickets and time in Myoko.
Secret Tip #1
Tip 1 (Big 4 or Joint Ticket needed)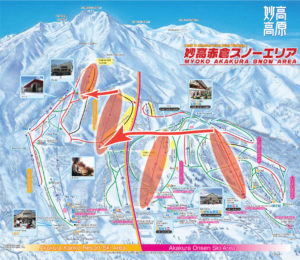 If you are staying in Akakura Onsen but want to head to Kanko resort and get to the top using the Hotel No5 Quad lift, you don't have to wait for a bus, then line up for a ticket, then ride the gondola. THERE IS A FASTER WAY!!
In the morning head from your hotel to Akakura Onsen Ski Resort. Then ride the Yodel No1 or Kumado No1. At the top of the lift head left and head all the way to the Champion No3 at Kanko Resort. From the top of the Champion No3 lift you can then head across to the Hotel No5 lift which takes you up to the top of the resort.
Congratulations you don't need to wait in line for any buses or line up for tickets or ride the gondola!
Secret Tip #2
Tip 2 (Big 4 users)
If you have the big 4 voucher you probably want to try out some of Myokos other great resorts. Did you know that while you wait for the bus you can go to the Yodel info centre at Akakura Onsen and get your ticket for Kanko/Suginohara/Ikenotaira there! That means when you get off the bus you don't need to line up for a ticket. You can get straight off the bus and straight on the lift.
Ski Resort Shuttle Bus Timetable
The Akakura Shuttle runs every 20mins and can take you between the Kumado and Yodel lift entrances.

FACILITY
Yodel Information Center
Tickets、shop、kids room、1 Locker room for men 1 Locker room for women
| | |
| --- | --- |
| OPEN hour | 6:00〜22:00 |
| Other | credit card Wifi |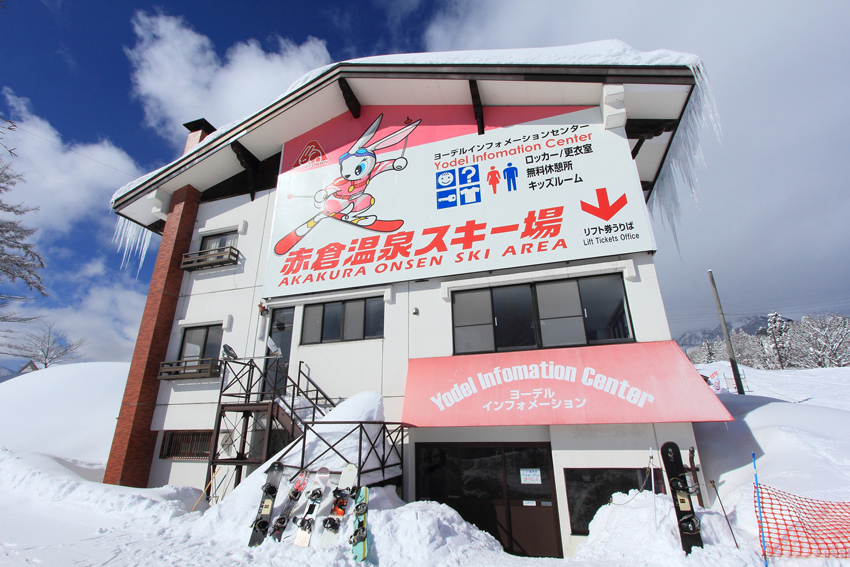 Kumado Infomation Center
Tickets、shop、1 Locker room for men 1 Locker room for women
| | |
| --- | --- |
| OPEN hour | 8:00〜22:00 |
| Other | credit card |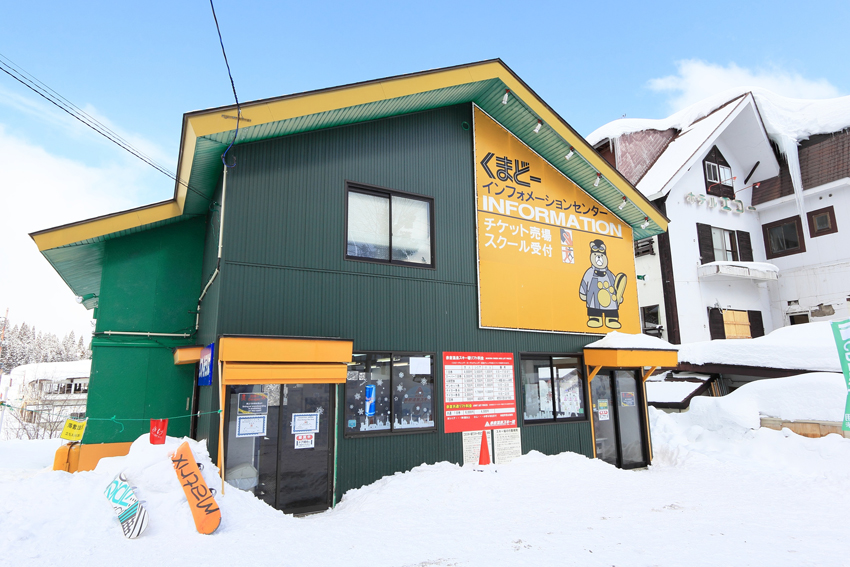 RESTAURANT Yodel Lodge
| | |
| --- | --- |
| OPEN hour | 9:00~16:00(meal:10:30~15:30 ) |
| Seat | 320seats |
| Other | credit card Wifi |
RESTAURANT Montanyu
| | |
| --- | --- |
| OPEN hour | 8:30~16:30(meal:10:30~15:30) |
| Seat | 290seats |
| Other | credit card Wifi |
RESTAURANT Piste
| | |
| --- | --- |
| OPEN hour | 10:00~15:30(meal:11:00~14:30 L.O) |
| Seat | 200seats |
| Other | credit card Wifi |